Discover more from tanjennts
Exploring the tangents that coffee creates: essays and stories in culture, freelancing, food, and more.
Trust: Don't say it if you don't mean it
And other interesting links
Depending on where you are in the world, the Mid-Autumn Festival is very soon or has already arrived. It's a day I usually take off and make mooncakes on but I just don't have the energy this year. Luckily, I did find a local bakery who makes them so hopefully I'll still be able to indulge! Happy Mid-Autumn Festival to those of you who celebrate it.
I usually only put three articles in the interesting links section but all four were so very good. Here are some other updates:
Trust: Don't say it if you don't mean it
Consumers are savvy today. We see tons of ads on a daily basis in multiple forms, all claiming to be the best in whatever industry they're in. I'm talking about trust again, a topic I wrote about two years ago. It's tough to stand out from the crowd and one of the few things that can make you stand out is consumer trust.
If you take one thing from this, it's that trust is earned.
Since this blog post, a lot has happened. One survey conducted in December 2019 notes that the younger generation is less trusting of brands and that they incorporate the company's ethical and political values into their trust. Forty-five percent of Gen Z said they have to know about the company's values before they trust it. To put it another way, the older generations will tend to have trust in a company until it's broken it while the younger generations need their trust to be earned.
In another survey (PDF), conducted in Spring 2020, 58% in the US say that brand response to racial injustice is important in earning or keeping trust. For those brands that issued statements on racial injustice, 63% of US respondents agree that they need to follow up with concrete action or else be seen as exploitative. 
And in a third survey conducted in June 2020, 87% say that transparency in sourcing is important in making a purchase decision. Tagging along with this is a need for trust in a seamless shopping experience, price, brand and safety in products.
People are still purchasing but they're paying attention to where they're spending their money. I realize that a marketing spin is oftentimes needed to sell a product or brand. However, spin too far out with promises you can't keep and watch that trust erode away. This applies internally, too, or you might see a walkout like this one. 
Quick text updates & links on what's new on the networks
Instagram expanded Reels to 30 seconds, The network published a set of guides on setting up & using Shops.
Facebook is starting to blend IG DM & Messenger together into one inbox view (Accounts Center). You'll still see the messages on their respective platforms. In bigger news, the network removed its restrictions on ad posts with more than a 20% text overlay. It expanded Rights Manager to detect the use of copyrighted images across IG/FB.
In other platform news, LinkedIn did a redesign and added Stories, Pinterest added Story Pins and creator profiles, and TikTok is still allowed to be downloaded despite the executive order saying otherwise.
Helpful links on how to improve your digital marketing
3 Types of Blog Posts That Earn the Most Backlinks, According to HubSpot's Link-Building Expert
To help bloggers in their quest for SEO authority, and non-organic traffic, our link-building expert reveals 3 types of posts that get the most backlinks.
How to Repurpose Video Content Across Multiple Channels
From TikTok to YouTube and Instagram, we look at different ways to repurpose video content across multiple channels (+ tips on how to optimize your videos)!
Holiday shopping SEO: Last-minute tips and techniques for e-commerce sites
How to optimize the work you've been doing year-round and what to avoid ahead of the most profitable time of the year.
Anything I've enjoyed reading recently
Two Centuries of Enslaved Labor: The Contributions of Blacks in The Early Americas Coffee Trade
Close to 2,000 years of combined labor by the enslaved in the Americas built the foundation to the 225-billion-dollar coffee industry we enjoy today.
I Lived Through Collapse. America Is Already There
[Medium freemium] I lived through the end of a civil war — I moved back to Sri Lanka in my twenties, just as the ceasefire fell apart. Do you know what it was like for me? Quite normal. I went to work, I went out, I…
It Took Divorce to Make My Marriage Equal
I spent 12 years fighting for an equal partnership, when what I needed was a divorce.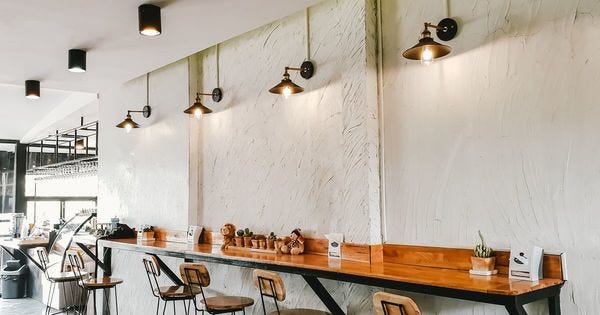 How to Track a Neighborhood's Gentrification Through Restaurant Openings 
[18-min longread] Data from city restaurant inspections, rental prices, and census figures, show how restaurants and gentrification are interconnected

An update from my container garden!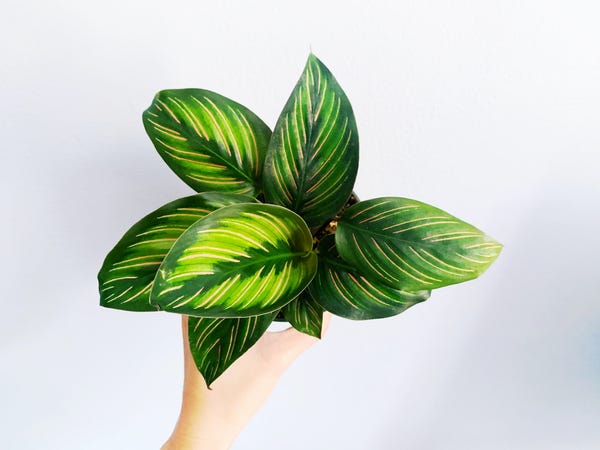 I found this gorgeous calathea beauty star hidden behind other prayer plants. I am hoping I won't kill it like I killed its cousin the calathea pinstripe last year.

At this time, I'm open to: one-time coaching session clients or future project work (2+ months).
What'd you think?
Feedback, questions, or fist bumps 👊 – send them my way by hitting the reply button. Also happy with the 👍 at the end. Or find me on the social networks @thejennchen.
This newsletter is free to subscribe to & takes several hours to put together each issue. If you've enjoyed or benefited from my work and would like to support me: donate to your local bail fund, forward to someone who would enjoy the newsletter, buy me a coffee, or Venmo/Cashapp/PayPal me @thejennchen.
By Jenn Chen
This newsletter has now moved to thejennchen.substack.com - please sign up there!
💭 Thoughts on digital marketing as they intersect at specialty coffee, social media, writing, photography & social issues.
📬 2x a month on Wednesdays
🔗 @thejennchen | https://jennchen.com
In order to unsubscribe, click here.
If you were forwarded this newsletter and you like it, you can subscribe here.
Powered by Revue