Discover more from tanjennts
Exploring the tangents that coffee creates: essays and stories in culture, freelancing, food, and more.
How to use email newsletters for marketing
And other interesting links
If you've ever wanted to start an email newsletter for your business, I write about the basics of it in one of my Sprout pieces. It's rather meta that I have it in this newsletter that's about marketing. This has been one heck of a week already (yes, I know it's only Wednesday) so here are just two bullet points:
Zoom now has a field for you to add your pronouns to your profile & control when you want them to show up.

The one rule I've maintained in my decades of journaling is that I will never lie to it. I might lie to myself when I'm thinking but never when I'm writing in my journal. Turns out that writing can also help you heal from trauma (see link in the interesting reads section).

Featuring my own work & press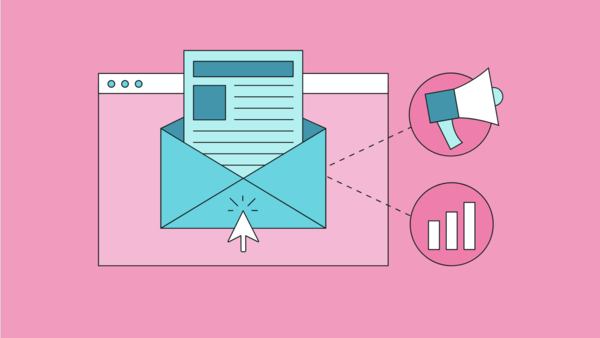 How to Effectively Use Email Newsletters for Marketing
[BYLINE] Learn how to create compelling email newsletters that grab your audience's attention and help drive marketing goals.

Quick text updates & links on what's new on the networks
Twitter is testing a way to share Tweets with specific groups of people that you've created ("communities") and for you to create different personas under the same profile.
Instagram added a badge that you can activate on your profile if you're a Black-owned business account. The company is testing: a sticker that you can add a link to (a workaround for those who aren't at 10k followers), an "Exclusive Stories" feature like Twitter's super follow where you can publish exclusive, paid content for followers, and ability to post from the desktop site. The head of Instagram proclaimed that it is no longer just a photo-sharing app.
Facebook announced "Bulletin", a new publishing & newsletter subscriptions platform, available to a select group of creators.

Helpful links on how to improve your digital marketing
How to Test Your Way to Better Instagram Ads (and Conversions)
Find a comprehensive process to test your Instagram ads campaigns and scale your results.
www.socialmediaexaminer.com  •  Share
The Beginner's Guide to SMS Marketing: Everything You Need to Know
[I am personally not one to sign up for text messages from companies but I know many who are into it, which is why I put the article in here.] Consumers are becoming more comfortable interacting with businesses on their mobile devices. Better get on the SMS marketing train now.
7 Ways to Transform Your Audience into Brand Evangelists
HubSpot Academy Professor Crystal King outlines seven steps marketers can take on social to evolve loyal customers into brand evangelists.

Anything I've enjoyed reading recently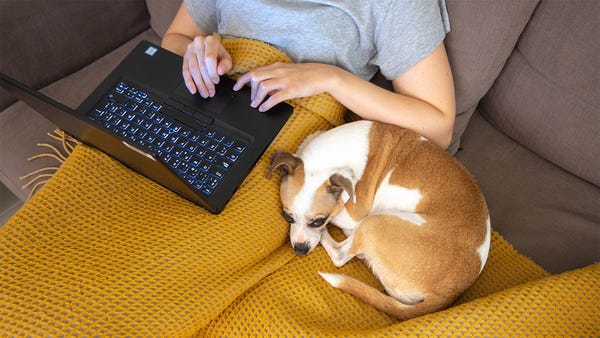 Writing Can Help Us Heal from Trauma
[HBR-freemium content] Three prompts to get started.
Setting boundaries: how to say no with grace
If saying no feels too difficult, try looking at the situation another way.
blog.freelancersunion.org  •  Share
Why I'm glad that I'm an 'overthinker'
Examining every aspect of a question can be exhausting, but the most amazing insights can be gained that way, writes Annalisa Barbieri

An update from my container garden!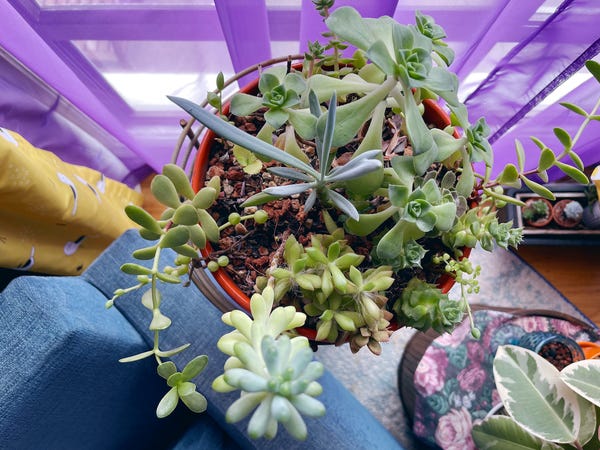 My succulent bowl just keeps on growing.
What'd you think?
Feedback, questions, or fist bumps 👊 – send them my way by hitting the reply button. Also happy with the 👍 at the end. Or find me on the social networks @thejennchen.
This newsletter is free to subscribe to & takes several hours to put together each issue. If you've enjoyed or benefited from my work and would like to support me: donate to your local bail fund, forward to someone who would enjoy the newsletter, buy me a coffee, or Venmo/Cashapp/PayPal me @thejennchen.
By Jenn Chen
This newsletter has now moved to thejennchen.substack.com - please sign up there!
💭 Thoughts on digital marketing as they intersect at specialty coffee, social media, writing, photography & social issues.
📬 2x a month on Wednesdays
🔗 @thejennchen | https://jennchen.com
In order to unsubscribe, click here.
If you were forwarded this newsletter and you like it, you can subscribe here.
Powered by Revue