Discover more from tanjennts
Exploring the tangents that coffee creates: essays and stories in culture, freelancing, food, and more.
Free template: Press mentions tracker
An Airtable template for you to keep track of all your press
I recently sprained my ankle (it's minor-moderate) which is really just a nuisance because I love walking. And I have to take Zoey to the dog park twice a day just to get some of her exercise in.
This issue has a template that I've been working on for a while and finally completed. I hope it's as useful for you as it is to me. Some other notes:
Free template: Press mentions tracker
Have you been in business for a while? Then it's very possible that you've gotten some press about your brand. Where do you store all this info? Maybe it's a folder on your computer or an online text document. Why not put it all in one place with an opportunity to filter by sentiment, product, or type?
This template is available in Airtable. Below is an image preview of it and here's the direct link for you to copy into your own account. You don't need an account to preview and navigate around it. If you're unfamiliar with Airtable- welcome! Sign up for Airtable (referral link) if you like Excel but need it to be . If you don't like mine, explore the various templates that Airtable offers.
Who is this for?
Small business owners who don't work with a PR agency

Brands who don't do a lot of press outreach (you don't constantly pitch journalists)

Freelancers or consultants who sometimes get press

Coffee businesses. Because this is a coffee marketing newsletter, I've put in some default selection options that are more related to coffee. You are free to amend to your own usage.
Press table
This is where you will be spending the most time. The first view is of all the articles that you're featured in and their details. If you fill this out for an article, the Publication and Writer tables will automatically be edited. For each field, I've added descriptors to help you figure out what to put in there. Below are some highlights: 
Sentiment: On a scale of 1-5 with 5 being the most positive, how favorable is this article to your brand?

Mentions: List out all the products and services that your brand offers that get featured in the press. Some example mentions include: roasted coffee, company values, founders, cafe consulting. 

Type: How is your brand featured in it? Are you a source? Is this a solo Q&A?

Attachments: Attach PDF versions of each article in case you lose track of them or the website disappears. Scan the printed ones.
I have also added positive and negative views. If you want to assign this as a task to someone but don't want them to edit past articles' details, use the form view. You can create a public link to the form and they'll enter info for each article they come across.
Publication table
Depending on how you work, you can either add publications as you get published in them or add all the ones you can think of that you want your brand to be in. As the list gets bigger, you'll want to start adding details for each one. Are they online or print or both? Do they specialize in an industry?
I've added some extra views for you, too. One is a filter of publications that are active, another by the type, and another by pitch. If you only occasionally send out pitches or press releases, you can use the pitch Kanban board to track the status of each one.
Writer table
A simple CRM for tracking writers. Like the publication table, these can either be added in as you fill in the Press table or add all the ones you can think of. Many journalists specialize in a few areas so putting those in here helps you identify which ones to pitch if you need it later on. If they write for multiple publications, the field gets automatically updated. I also added in a view for filtering for coffee (or any interest) writers.
Tips
You do not need to use all of the aspects of this table. For my personal press, I have a simpler version (sentiment doesn't really matter in this case). If you are the one who pitches to journalists and writes the press releases, you can add on more tables.
All field options are editable. I pre-filled them with some common examples. And while I did use some of my press mentions, I also added some random ones.
I hope this template works out for you! If you've been reading this newsletter for a while, you know how much I love a good process. This is one of those tables that I use in my own work process.
Quick text updates & links on what's new on the networks
Instagram added: ads to its Shop tab. The company released news on how their search algorithm works.
Twitter added: ability to share a tweet in up to 20 individual DM conversations and Super Follows. It's testing showing the Revue subscribe button on profiles (it's on mine now!).
Facebook is testing Facebook Reels.
In other news, LinkedIn launched and shut down their version of stories. TikTok rolled out the "promote" ad option to business accounts to quickly boost your content and released survey results on how users spend time on the app.
Helpful links on how to improve your digital marketing
10 Expert Instagram Ad Design Tips for More Conversions
Images matter. Having strong Instagram ad designs are crucial. See our free Instagram ad design templates and our design best practices here.
How to Use Social Listening for Lead Generation
Social media listening can be used to acquire customers, not just help existing clients. Here's how you can use social listening for lead generation.
www.convinceandconvert.com  •  Share
Persuasion Science: Marketing Insight From Robert Cialdini
Discover three modern principles of persuasion science and what they mean for marketers.
www.socialmediaexaminer.com  •  Share
Anything I've enjoyed reading recently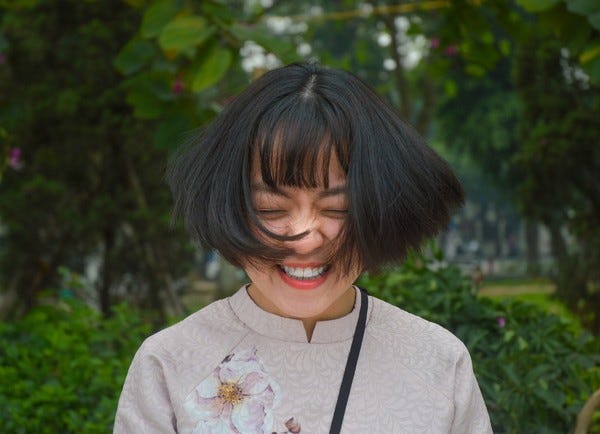 Is Your Body Language Enough?. The story behind being told you're "unlikeable"
Before I dive into body language, I want to discuss basic spoken language. The way we communicate gestures and bodily cues are often intricately tied with spoken or written grammar.
The infamous double negative is confusing on a good day, but for me, it's doubly painful.
We Often Overlook Opportunities to Negotiate
[HBR freemium] Everyday encounters can prepare you for when the stakes are high.
The hidden micro-stresses ruling your life - and how to stop them
Small annoyances happen to all of us every day and they may not garner much sympathy due to their trivial nature – but things soon add up

An update from my container garden!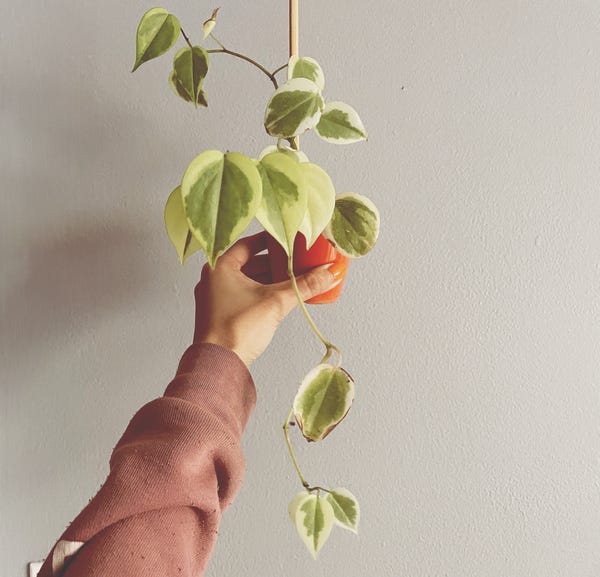 I got this at a plant swap - and... I actually don't remember what the name of it is. I love the variegation, though!
What'd you think?
Feedback, questions, or fist bumps 👊 – send them my way by hitting the reply button. Also happy with the 👍 at the end. Or find me on the social networks @thejennchen.
This newsletter is free to subscribe to & takes several hours to put together each issue. If you've enjoyed or benefited from my work and would like to support me: donate to your local bail fund, forward to someone who would enjoy the newsletter, buy me a coffee, or Venmo/Cashapp/PayPal me @thejennchen.
By Jenn Chen
This newsletter has now moved to thejennchen.substack.com - please sign up there!
💭 Thoughts on digital marketing as they intersect at specialty coffee, social media, writing, photography & social issues.
📬 2x a month on Wednesdays
🔗 @thejennchen | https://jennchen.com
In order to unsubscribe, click here.
If you were forwarded this newsletter and you like it, you can subscribe here.
Powered by Revue