Discover more from tanjennts
Exploring the tangents that coffee creates: essays and stories in culture, freelancing, food, and more.
Attribution modeling + redesigning my home pourover bar
A revamp of my kitchen corner
Happy Inauguration Day from the US!
Two different posts in the Thoughts section today: a light one on redesigning my home pourover bar & a detailed serious one attribution modeling for social media.
Plus:
One of my favorite people in the industry started a podcast on coffee marketing. Check out Ever Meister's "In Good Taste"

Glitter Cat Barista announced a free international scratch & sniff competition. Sign up here!

And the freshest link of this whole issue, inaugural poet Amanda Gorman's poem from this morning was incredible and well worth a watch or rewatch.

Featuring my own work & press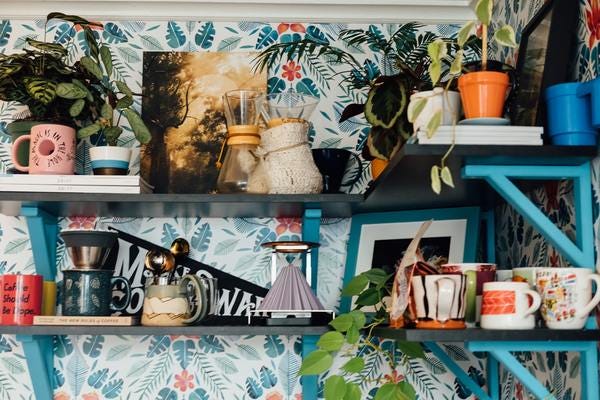 So You Want To Design A Home Coffee Bar
[BYLINE] Tips and ideas on how to make your own perfect home coffee bar.
What is Attribution Modeling for Social Media Marketing?
[BYLINE] Attribution modeling can help you understand where your customers come from and improve your customer journey. Learn how to track this data.

Quick text updates & links on what's new on the networks
Instagram is testing an option to hide/unhide the total like count on posts.
Facebook released a report on the future of shopping based on 2020 trends. You can read the highlights here and the full report here. It also updated its automated alt text process to identify more objects inside of posted images (and in Instagram).
And finally, all the major social networks deplatformed Trump. Better late than never?

Helpful links on how to improve your digital marketing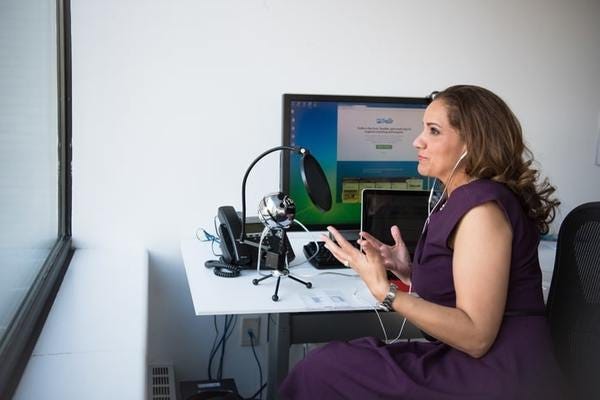 How to Increase Leads in the Consideration Stage of the Buyer's Journey
In this post, we will tell you how to handle powerful tools at the Consideration stage to increase your number of leads.
Facebook Ads Rejected? Here's What to Do
Discover common mistakes that negatively impact Facebook ads, get tips to troubleshoot disapproved ads, and find out how to submit a request for review.
www.socialmediaexaminer.com  •  Share
Why You Might Want to Be More Negative in Your Marketing
[One of those articles that you need to read through and not stop at the headline] What is negative marketing, and when is it risky? And when can channeling that negativity actually make your marketing more effective?

Anything I've enjoyed reading recently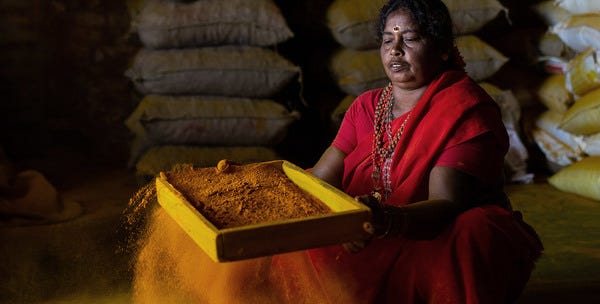 Diaspora Co.'s Vision for the Spice Trade's Future - Life & Thyme
[FREEMIUM] Diaspora Co. prioritizes transparency, equity, and sustainability while providing fresh, high-quality spices.
Raíces: The Erasure of Afro-Latinos in Coffee — Coffee Coalition for Racial Equity
The sun shines on the streets of Old San Juan; the palm trees wave as the breeze flows off the Atlantic Ocean and into the Caribbean Sea. Platanos and fried yuca are being served in restaurants, a freshly brewed cup of cafecito is being poured in Abuela's house, salsa and bomba music can be heard in
A lighthouse keeper, a deep-ocean researcher, a park ranger, and a "Snoozetern" on the pitfalls of "doing what you love."

An update from my container garden!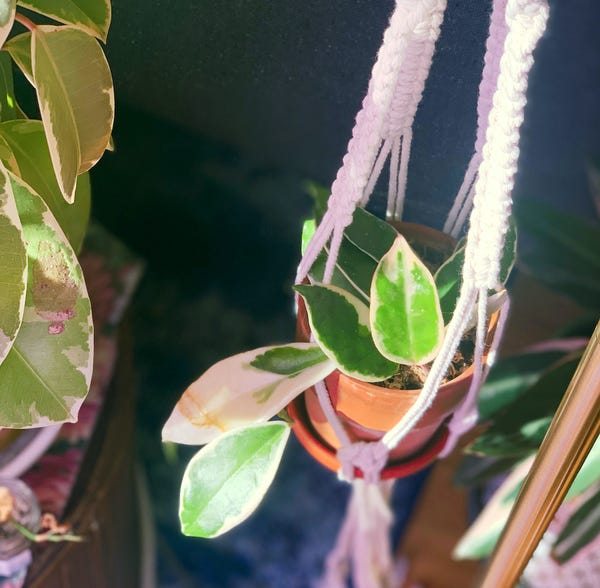 My variegated hoya has a beautiful new leaf. When it first emerged, it was a carnation pink and then it turned more cream as time passed.
What'd you think?
Feedback, questions, or fist bumps 👊 – send them my way by hitting the reply button. Also happy with the 👍 at the end. Or find me on the social networks @thejennchen.
This newsletter is free to subscribe to & takes several hours to put together each issue. If you've enjoyed or benefited from my work and would like to support me: donate to your local bail fund, forward to someone who would enjoy the newsletter, buy me a coffee, or Venmo/Cashapp/PayPal me @thejennchen.
By Jenn Chen
This newsletter has now moved to thejennchen.substack.com - please sign up there!
💭 Thoughts on digital marketing as they intersect at specialty coffee, social media, writing, photography & social issues.
📬 2x a month on Wednesdays
🔗 @thejennchen | https://jennchen.com
In order to unsubscribe, click here.
If you were forwarded this newsletter and you like it, you can subscribe here.
Powered by Revue