Discover more from tanjennts
Exploring the tangents that coffee creates: essays and stories in culture, freelancing, food, and more.
A summer of coffee + other interesting links
Unions, layoffs, a summer for the workers
I don't have an original piece in this issue today because I've been so close to burning out. Between 28 consecutive days of poor air quality where I live, the day of orange haze that I photographed, and the long form piece that was published on Sprudge (see Thoughts section), I'm giving myself a break for this issue.
Here are some other updates:
Royal is hosting a webinar with Candice & Vava on historical portrayals of Black women in coffee this Thursday.

We're heading into Q4, which means it's time to start planning for the holidays! I shared a helpful article about it in the digital strategy section.

Yesterday was the first time in a long while where I saw a blue sky, sun, and could breathe clean air.
Reflections On The Coffee Industry's Summer Like No Other 
[BYLINE] A global pandemic, the fight against systemic racism, and multiple public accusations of toxic workplace environments have made 2020 a summer like no other.
Quick text updates & links on what's new on the networks
Instagram added: automated captions for IGTV uploads, plus a Reels section and additional TikTok feature copies.
Facebook added topic exclusions for advertisers to control which videos their ads can be posted in. Starting February 2021, it will begin rolling out ad limits per page. The network is testing the ability to watch IG stories on Facebook and email marketing tools.
Helpful links on how to improve your digital marketing
How to Write Facebook Ads That Reduce the Barrier to Purchase
Discover how to create Facebook and Instagram ads that move people to action and generate sales.
www.socialmediaexaminer.com  •  Share
9 Ideas for Your 2020 Holiday Marketing Strategy
Now's the time to start thinking about your 2020 holiday marketing. Here are 9 ideas to help you get started this season.
Do Sponsored Instagram Contests Really Work? A Case Study
Find key insights from a case study to help you understand the pros and cons of sponsored Instagram giveaways.
www.socialmediaexaminer.com  •  Share

Anything I've enjoyed reading recently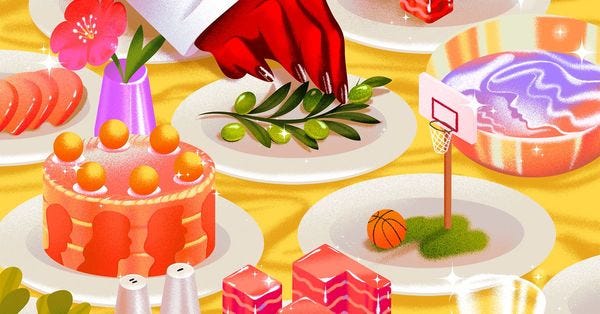 How Restaurants Drive and Benefit From Gentrification
Restaurants in search of cheaper rents have often become complicit in advancing gentrification of predominantly BIPOC neighborhoods. But to be on the right side of the social justice issue, restaurants must work against gentrification.
The Critical Role Ethics Plays in Modern Marketing
Let's explore the critical role ethics plays in modern marketing — and leadership as a whole.
Open Letters And A Secret Twitter Account Point To Conflict On The SCA Board
Angwenyi alleges instances of "betrayal, bullying, dishonesty, and a lack of transparency" by fellow board members.

An update from my container garden!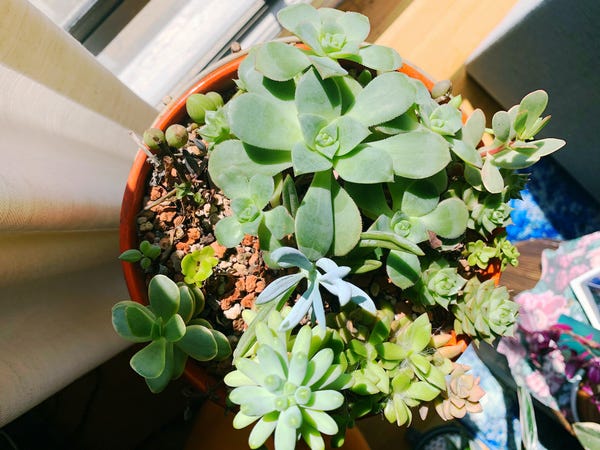 My succulent planter has been thriving. Might need to repot soon!

At this time, I'm open to: one-time coaching session clients or future project work (2+ months).
What'd you think?
Feedback, questions, or fist bumps 👊 – send them my way by hitting the reply button. Also happy with the 👍 at the end. Or find me on the social networks @thejennchen.
This newsletter is free to subscribe to & takes several hours to put together each issue. If you've enjoyed or benefited from my work and would like to support me: donate to your local bail fund, forward to someone who would enjoy the newsletter, buy me a coffee, or Venmo/Cashapp/PayPal me @thejennchen.
By Jenn Chen
This newsletter has now moved to thejennchen.substack.com - please sign up there!
💭 Thoughts on digital marketing as they intersect at specialty coffee, social media, writing, photography & social issues.
📬 2x a month on Wednesdays
🔗 @thejennchen | https://jennchen.com
In order to unsubscribe, click here.
If you were forwarded this newsletter and you like it, you can subscribe here.
Powered by Revue