Twitter Impressions & Crisis Planning

For the last two issues, I talked about outsourcing. I have one more outsourcing piece to publish (how to find your ideal person/people), but I thought I'd take a break this issue for those who don't care at all about outsourcing. Plus, I just spent an incredible amount of time finishing up a giant 3-part article piece (to be published elsewhere). I'm tapped out. In other news, I'll be in Seattle next weekend! If you know of anyone in need of photo work, send them my way. :)
 – Jenn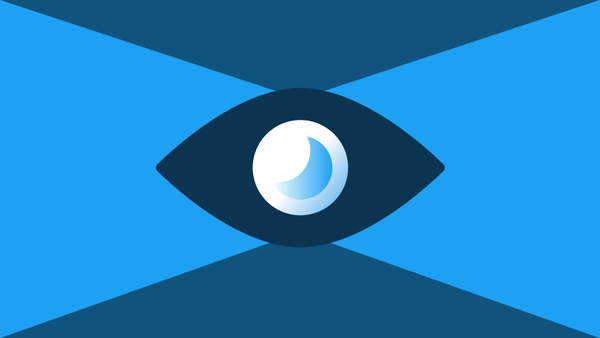 What Are Twitter Impressions & Why Are They So Important
[BYLINE] What makes Twitter Impressions unique out of the other major metrics? Learn why your brand has to invest in tracking and increasing your impressions. I also go into how to analyze them as a metric and what you can do to improve them! 

Instagram recently opened up its office to talk directly to journalists about their algorithm and how it works. 
Facebook launched a feature to let customers review advertisers that they purchased from.
In case you weren't already using it already, Twitter's Explore tab can now be more attuned to your interests. Mine has a "Specialty Coffee" section!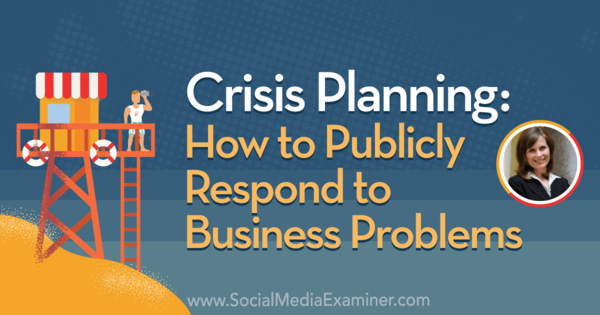 Crisis Planning: How to Publicly Respond to Business Problems
Social Media Marketing Podcast 302. In this episode, explore effective ways to plan for a crisis with Gini Dietrich.
www.socialmediaexaminer.com  •  Share
4 Ways Your Brand Should Be Using Instagram Collections
Instagram collections are an under-the-radar feature. Find out how to use it, plus four ways brands can use this "save it for later" tool as part of their Instagram strategy.
How to Move Your Social Traffic Into a Sales Funnel
Want more conversions from your organic social media traffic? Learn how to convert more social media visitors using a sales funnel.
www.socialmediaexaminer.com  •  Share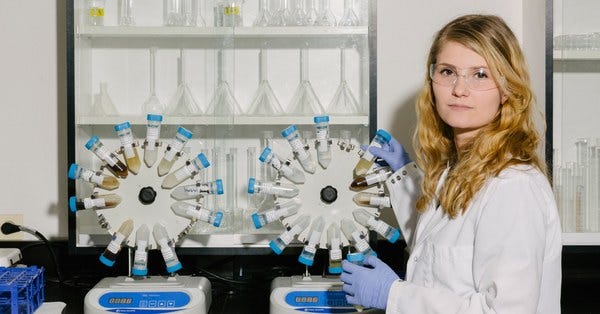 Your Next Glass of Wine Might Be a Fake—and You'll Love It
Replica Wine makes cheaper copies of your favorite wine at a discount by analyzing its chemistry. Often, even professional critics can't tell the difference. Is this heresy or just good business?
Anthony Bourdain and the Power of Telling the Truth
Helen Rosner writes about Anthony Bourdain, who died on Friday, at sixty-one, and his ability to speak truth to power, especially when supporting his partner, Asia Argento.
The Restaurant Scene of Tomorrow Will Look a Lot Like Oakland Today
"In Oakland as in the rest of the Bay Area, new-wave coffee shops have become a bellwether of gentrification and hipsterization—the kinds of places where wealthy tech bros come to congregate and iterate."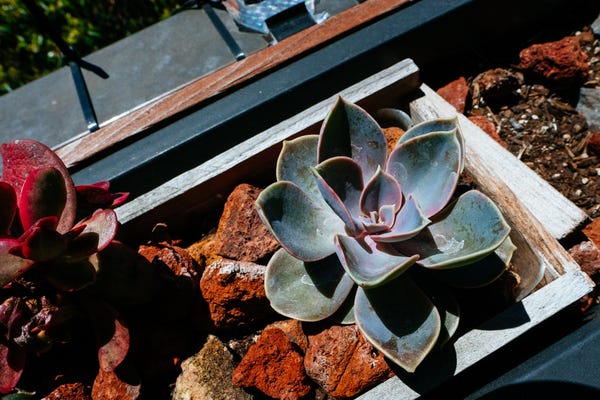 I moved a succulent out of the balcony planter to an indoor spot and purchased a new one to replace it! It has nice lavender tinges in its leaves.
What'd you think?
Feedback, questions, or fist bumps 👊 – send them my way by hitting the reply button. Or find me on the social networks @thejennchen. 

If you'd like to work together on writing, photography, or marketing consulting, click through above.
By Jenn Chen
This newsletter has now moved to thejennchen.substack.com - please sign up there!
💭 Thoughts on digital marketing as they intersect at specialty coffee, social media, writing, photography & social issues.
📬 2x a month on Wednesdays
🔗 @thejennchen | https://jennchen.com
In order to unsubscribe, click here.
If you were forwarded this newsletter and you like it, you can subscribe here.
Powered by Revue