Discover more from tanjennts
Exploring the tangents that coffee creates: essays and stories in culture, freelancing, food, and more.
On new years goals
aka Words written after the January 6 storming of the Capital
This newsletter issue is not important right now. Feel free to read this at a later date. If you haven't paused your social media posts, this is the time to do it. Of course, this depends on when you're reading this issue - at this very moment, the news is streaming the active, violent domestic terrorism acts at the Capitol building.
I originally had planned for a short marketing how-to for this issue but I hope you understand that all I'm able to churn out (to be honest, I'm surprised I can even do this) is a short essay, reflecting on new years goals.
On new years goals
I usually start a new year with a word that I want to focus on throughout the year. Last year, it was the word "centered." This year, I'm keeping the same word because we all know that 2020 plans went belly-up multiple times.
I'm a planner. I've tried to plan my years and set my business goals. There has not been a single year where anything has gone to plan. Things come up, the news happens, drastic changes out of my control occur. There's only so much I can plan for.
"New year, new me" is some sort of dream statement. My brain has never really been able to handle the switch that is required for this statement to actually manifest. If you can do the new year, new me, then why can't you make the change anytime in the year?
We made it through 2020. Making it through 2021 is a good enough goal for me.
Quick text updates & links on what's new on the networks
Not a ton of new releases or tests happened over the holidays, so this section is pretty minimal.
Instagram is testing a new way to display stories on their desktop app.
Facebook has started removing the Like button from Pages, starting with public figures & creator profiles.
Helpful links on how to improve your digital marketing
The Art and Science of Emotional Engagement
Explore the science of emotion and how to use it in an empathetic way to create meaningful content – Content Marketing Institute
contentmarketinginstitute.com  •  Share
10 Unique Ways to Use Instagram Guides for Marketing
Instagram Guides are a cross between Instagram carousels and blog posts and are an easy way to repurpose your best content.
How to Script Videos for Social Media in 5 Steps
Learn a five-step system for using text overlays to optimize your video for views and engagement in the Facebook or Instagram feed.
www.socialmediaexaminer.com  •  Share
Anything I've enjoyed reading recently
The Customer Is Not Always Right
Customer entitlement at restaurants is at an all-time high, making work unsafe and unbearable for many in the industry. The way we think about hospitality needs to change.
Facebook Is a Doomsday Machine - The Atlantic
The architecture of the modern web poses grave threats to humanity. It's not too late to save ourselves.
The boutique fitness phenomenon sold exclusivity with a smile, until a toxic atmosphere and a push for growth brought the whole thing down.
An update from my container garden!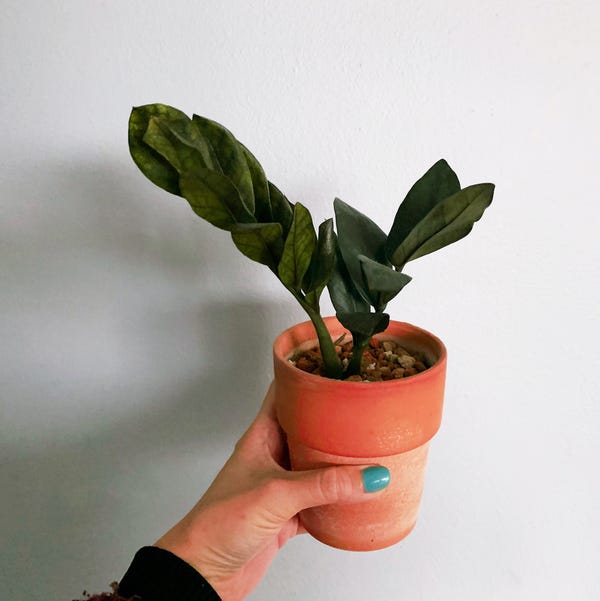 My raven ZZ from 1.5 years ago has been unchanged. No new growth, nothing dead. Just this.
What'd you think?
Feedback, questions, or fist bumps 👊 – send them my way by hitting the reply button. Also happy with the 👍 at the end. Or find me on the social networks @thejennchen.
This newsletter is free to subscribe to & takes several hours to put together each issue. If you've enjoyed or benefited from my work and would like to support me: donate to your local bail fund, forward to someone who would enjoy the newsletter, buy me a coffee, or Venmo/Cashapp/PayPal me @thejennchen.
By Jenn Chen
This newsletter has now moved to thejennchen.substack.com - please sign up there!
💭 Thoughts on digital marketing as they intersect at specialty coffee, social media, writing, photography & social issues.
📬 2x a month on Wednesdays
🔗 @thejennchen | https://jennchen.com
In order to unsubscribe, click here.
If you were forwarded this newsletter and you like it, you can subscribe here.
Powered by Revue