Discover more from tanjennts
Exploring the tangents that coffee creates: essays and stories in culture, freelancing, food, and more.
Gifts for the social media manager in your life
And 4 ecommerce trends for 2022
This second-to-last newsletter issue of the year is mostly about the gifts I recommend and general marketing industry trends and insights.
Some random updates:
As a reminder, I'm fundraising for GoFundBean's Disaster Relief Fund.

I just got back from a weekend farm stay and it was so lovely!

My sparkly blue tree is up & I feel quite accomplished.

I got a onesie that matches a sweater for Zoey and we're quite adorable. Old Navy was the only place I found that had both our sizes but there are other sites out there. Apparently, matching clothes for fur-parents and fur-babies is a whole niche industry!

Featuring my own work & press
Gifts for the social media manager in your life
Do you know someone who works in digital marketing or social media or e-commerce? Or maybe they're a freelancer, WFH worker, or all-around creative person. OR, you manage someone who's in one of these roles. I've assembled a list of gifts that would likely be welcomed. 
Undisturbed vacation time: You would think that this would be standard but if you manage any social media accounts, you can sometimes be "on vacation" but still be checking messages to make sure everything is running smoothly. Give the gift of vacation time as if they were going to travel to a remote, cell-free area.

Anything plant-related. You can gift a plant from a local store or send one. My recs for basic houseplants include a lemon-lime or heartleaf philodendron, pothos, Hoya (there are many), snake, and staghorn fern. If they're already a plant parent, anything from Hemleva, a decorative planter, or a propagation stand would be lovely. 

Fun, encouraging sign. I have this small one next to my bathroom mirror and it makes me smile every time I see it.

Fuzzy blanket, especially if they work in a colder office.

Writing gloves. These are great if they use a mouse (they worked on a phone for me but not on the trackpad).

Anything self-care-related. Like a hand serum or mani-pedi set (referral link for 20% off any Olive & June system), fuzzy socks/slippers (I have these), or shower/bath bombs. 

Food. Food delivery gift cards, favorite restaurant gift card, meal kit prep gift card, you get the idea. 

Apple or Android app store gift cards. I'm positive there is at least one app that they want to pay for. 
Lastly, I hope all of the customers that they interact with during the holiday season are kind and understanding. And that messages that require immediate attention are only received during the workday. 
4 Ecommerce Trends You Need to Know for 2022
[BYLINE] Ecommerce has boomed recently because of local stay-at-home orders. Adapt your business with these ecommerce trends predicted for 2022.

Quick text updates & links on what's new on the networks
Twitter is testing downvotes for replies. Founder Jack Dorsey stepped down from his role as CEO.
Instagram added custom text & colors for link stickers and video/Reel posts are getting more favored in the feed. It's testing a "dancify" Reels option to auto-sync music and video.
In other network news, TikTok added a business registration option and Pinterest released their 2022 trends prediction report (this is worth looking at, as their 2021 trends report was 80% accurate).

Helpful links on how to improve your digital marketing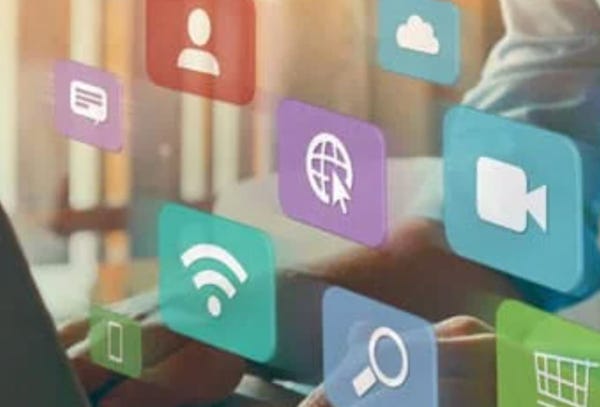 The HubSpot Blog's 2022 Marketing Industry Trends Report: Data from 1,000+ Global Marketers
Discover the trends, tactics, and recommendations marketers should prioritize in 2022, fueled by data from more than 1,000 global marketing professionals.
Instagram Growth and Organic Posting Benchmarks
Discover how Instagram is growing and which industries are leading the charge, and take a deep dive into a study of 100 million Instagram posts.
www.socialmediaexaminer.com  •  Share
The Number of Hashtags You Should Use on Instagram, According to 18M Posts
How many hashtags should you use on Instagram? Some say 3-5. Others say the full 30. Well, we analyzed over 18M feed posts…and the answer may surprise you.

Anything I've enjoyed reading recently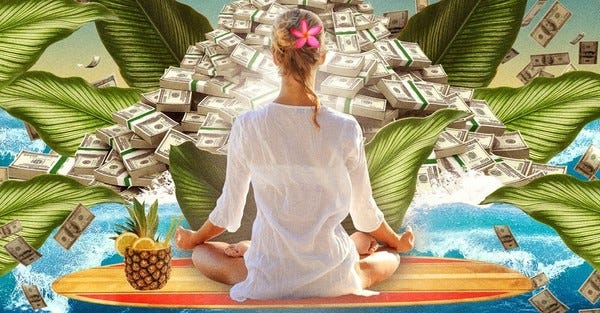 When Multilevel Marketing Met Gen Z
Amelia Whelan used social media as an accelerant for her sales community. Then things blew up.
The Tamagotchi Was Tiny, but Its Impact Was Huge
It's been 25 years since the little device first hit store shelves, but its simple brilliance lives on in today's most popular games.
3 Common Fallacies About Creativity
[HBR freemium] And how leaders can avoid them.

An update from my container garden!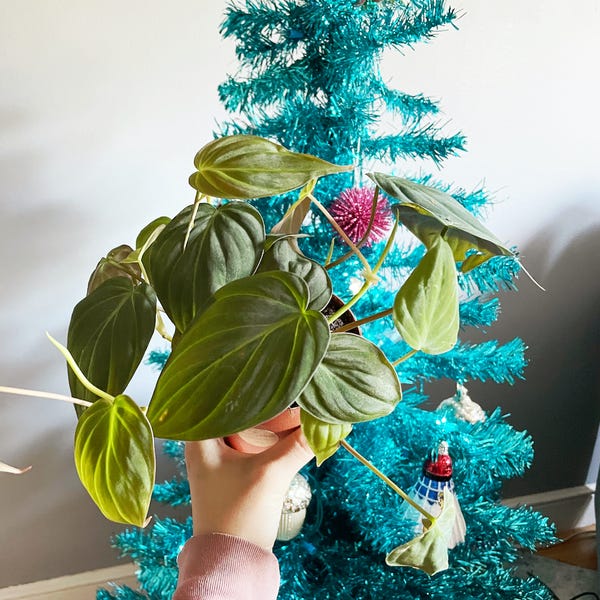 For the first time in months, I purchased a new plant. The philodendron micans is one I did have as a cutting before and killed. Hopefully, I'll have better luck with a potted & rooted one!
What'd you think?
Feedback, questions, or fist bumps 👊 – send them my way by hitting the reply button. Also happy with the 👍 at the end. Or find me on the social networks @thejennchen.
This newsletter is free to subscribe to & takes several hours to put together each issue. If you've enjoyed or benefited from my work and would like to support me: donate to your local bail fund, forward to someone who would enjoy the newsletter, buy me a coffee, or Venmo/ Cashapp/PayPal me @thejennchen.
By Jenn Chen
This newsletter has now moved to thejennchen.substack.com - please sign up there!
💭 Thoughts on digital marketing as they intersect at specialty coffee, social media, writing, photography & social issues.
📬 2x a month on Wednesdays
🔗 @thejennchen | https://jennchen.com
In order to unsubscribe, click here.
If you were forwarded this newsletter and you like it, you can subscribe here.
Powered by Revue