Expo notes from Seattle
Sending this issue out in the week of Expo- please say hi if you're around!
✍️ Thoughts 📸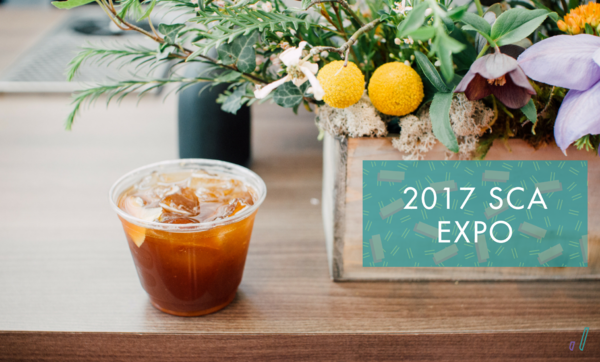 Despite the last couple of months of prep for this week, it's still been down to the wire for Seattle. I'm heading to SCA Expo and am quite excited to see my other 12,000 best friends in coffee. Okay, I lied, I'm super introverted and will be just as excited to make 20 new friends.
Wednesday
My inspiring friend, Michelle Johnson of the Chocolate Barista, is hosting an all-inclusive pre-expo party. It's a low-key way to meet some new people and make friends before the show officially begins. Check out her Facebook event here.
Wednesday – Thursday at Re:co Symposium
Thanks to the generosity of S&D Coffee, I am attending this year's Re:co Symposium as part of their fellowship program. I'm very excited, because there are so many incredible people who attend Re:co every year and I imagine it as a place for inspiring conversations and driving forward movement in the industry.
Friday – Sunday at Expo
Outside of some of the events I'm listing below, you can find me either wandering around with a camera in hand or at the Acaia booth #1927. I'm handling their booth operations this year!
Friday
5:30–7 pm Coffee ON-line
A new event for those who create content online! It'll be an enlightening night.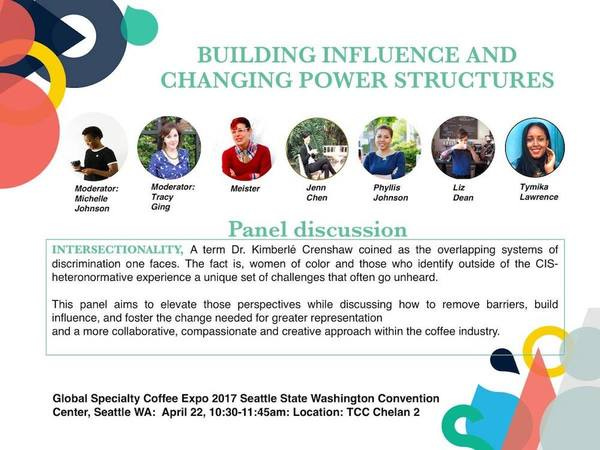 Saturday
10:30–11:45 am The Chocolate Barista x The Coffeewoman – Expo panel discussion
I'm on the panel with some other incredible coffee professionals. In this co-hosted event, we'll be discussing the all important topics of intersectionality as it applies into the specialty coffee industry.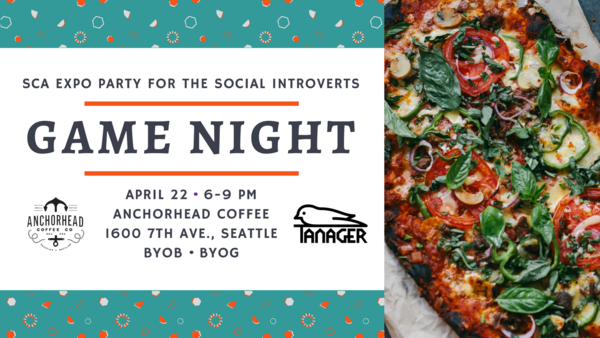 6–9 pm Game & Pizza Night– hosted by me & Greg Loring-Albright at Anchorhead Coffee Shop, 1600 7th Ave.
This event is for the social introverts attending SCA Expo. Casually network with your fellow coffee professionals while playing a board game! This is a laid-back, chill environment.
Sunday
6–9 pm All-Women Latte Art Competition – hosted by The Coffeewoman and Cherry Roast.
I hope to run into a lot of friends in Seattle!
💁 Social Media👨‍💻
Social Media Automation Rules No Brand Should Break
Social media automation can help make you more productive, or completely turn off your audience. Follow these best practices for success.
Podcast episode #13: How to make Facebook & Instagram work for your coffee business
Part 2 of the Coffee Marketing podcast is up! I'm a guest on this episode.
How Much Should You Pay Social Media Influencers?
How Much Should You Pay Social Media Influencers? Pay too much and you may not get the ROI you want. Pay too low and you might not get enough value.
💻 Digital Strategy 📤
Social Media vs. SEO: Which is the Best Traffic Source?
This is a very difficult decision to make; the truth is, you need both in order to truly grow and scale your business. But at the same time social media, in my experience, has a few more benefits up its sleeve than SEO does.
www.socialmediatoday.com  •  Share
✨ Other Interesting Links ✨
New Study Reveals That Using Facebook Diminishes Your Well-Being
Overall, the co-authors found that the decline of one's well-being is a product of not just the quality of their social media interactions, but the quantity of them (time spent on them) as well.
How might coffee and caffeine affect our mood and emotions?
Taking a look at caffeine as it relates to depression, mood, performance & individual responses.
How to Build a Culture of Diversity and Inclusion in Your Workplace
As we saw right at the beginning of this series, diversity can bring great benefits to your business—everything from more innovation and better decision-making to a healthier bottom line.But…
🌱Plant Update 🍃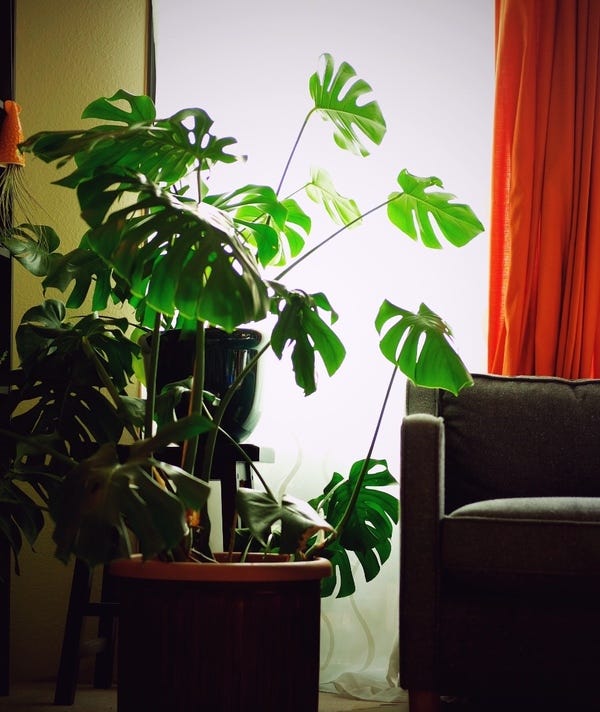 I have a new camera - the Fuji XPro2 - and I tested it on my split-leaf philodendron. I've divided the plant up (it has doubled in size since I first purchased it), up-potted it twice & it STILL seems intent on taking over that corner of the living room.
What'd you think?
Feedback, questions, or fist bumps 👊 – send them my way by hitting the reply button. Or find me on the social networks @thejennchen.

By Jenn Chen
This newsletter has now moved to thejennchen.substack.com - please sign up there!
💭 Thoughts on digital marketing as they intersect at specialty coffee, social media, writing, photography & social issues.
📬 2x a month on Wednesdays
🔗 @thejennchen | https://jennchen.com
In order to unsubscribe, click here.
If you were forwarded this newsletter and you like it, you can subscribe here.
Powered by Revue