Discover more from tanjennts
Exploring the tangents that coffee creates: essays and stories in culture, freelancing, food, and more.
Coffee antiques + employee advocacy
And other interesting links
Because it's a holiday week in the US, I'm making this issue a little shorter than usual. In the Thoughts section, I've linked to my latest piece on Sprudge about antique collecting and an article on employee advocacy. I haven't seen employee advocacy be done that often in the coffee industry, so it's worth checking out. Keep in mind that employee advocacy is much better when you have happy employees. Forcing a staffer to post on social media to promote your brand is not an action I would ever recommend.
For the upcoming Giving Tuesday, GoFundBean has a fundraising goal of $5000 to establish a Disaster Relief Fund. Having a fund means we can immediately send out grants when a disaster hits. While we did raise over $100k in financial relief for Hurricane Ida, some grants weren't able to be sent out until November. If you have the capability, please consider donating to the fundraiser (I have a personal fundraising goal of $625).

I hit the 1000-day streak milestone in Duolingo over the weekend! Spanish for five minutes a day has landed me in… probably not even a two-year-old's speaking level yet. Though apparently, I've learned over 800 words, so yay!

Featuring my own work & press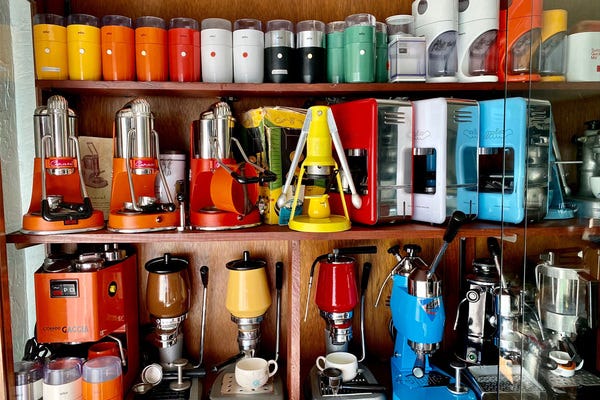 The Wonderful World Of Coffee Antiques
While niche, antique coffee items are very collectible.
What Is Employee Advocacy and Does It Really Work?
[BYLINE] Do you want to use employee advocacy as part of your strategy? Our guide provides insight on using employees as advocates and its results.

Quick text updates & links on what's new on the networks
Twitter added livestream shopping and updated its single tweet analytics.
Instagram added the option to delete individual posts from a carousel. It's testing longer videos in stories and a "take a break" mental health feature.
Facebook is testing topic exclusion in ads (choose topic groups that brands don't want to have their ads shown next to).
Want to benchmark your FB & IG ads? View the latest study of 137,228 paid social posts.

Helpful links on how to improve your digital marketing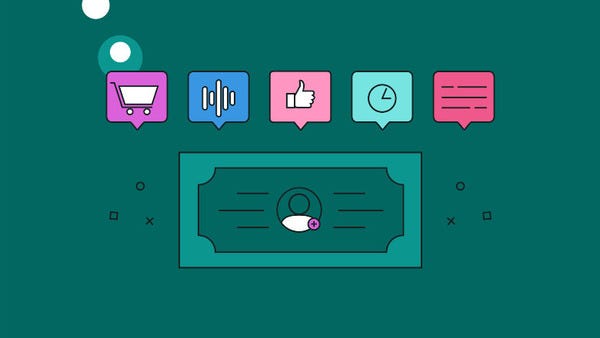 5 Easy Ways to Increase Sales Through Social Media
Consumers turn to social media for every step of the buying process. Use these five tactics to help increase sales with social today.
How to Research Your Competitor's Ads on 4 Social Platforms
Learn how to research your competition's ads on Facebook, Instagram, LinkedIn, and Twitter.
www.socialmediaexaminer.com  •  Share
How to Write a Product Description That Wows Your Customers (With Examples)
Product descriptions can make or break a sale, so you gotta craft 'em right. Learn how to write a product description that intrigues and converts.

Anything I've enjoyed reading recently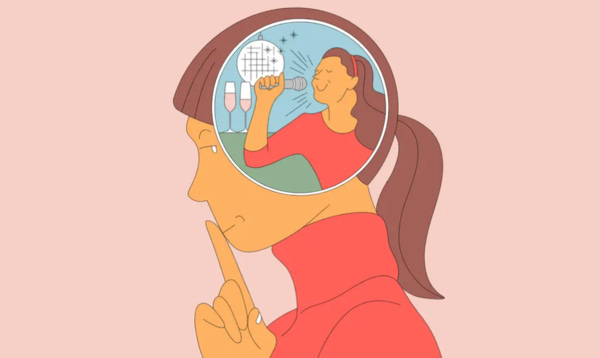 The last great mystery of the mind: meet the people who have unusual – or non-existent – inner voices
Does your internal monologue play out on a television, in an attic, as a bickering Italian couple – or is it entirely, blissfully silent?
Is the Four-Day Workweek Finally Within Our Grasp?
After embracing flexible work styles during the pandemic, some companies are now embracing a shorter week.
How Can I Afford to Shop Ethically?
In this week's My Two Cents, the Cut's financial advice columnist Charlotte Cowles talks to author and podcast host Tanja Hester about how to shop your values.

An update from my container garden!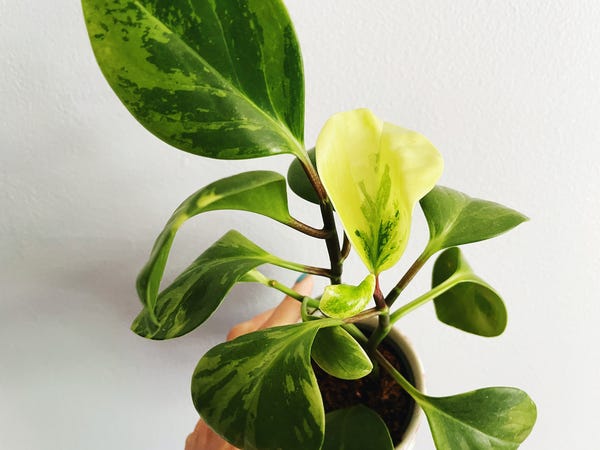 Peperomia "golden gate" and its two new very variegated leaves.
What'd you think?
Feedback, questions, or fist bumps 👊 – send them my way by hitting the reply button. Also happy with the 👍 at the end. Or find me on the social networks @thejennchen.
This newsletter is free to subscribe to & takes several hours to put together each issue. If you've enjoyed or benefited from my work and would like to support me: donate to your local bail fund, forward to someone who would enjoy the newsletter, buy me a coffee, or Venmo/ Cashapp/PayPal me @thejennchen.
By Jenn Chen
This newsletter has now moved to thejennchen.substack.com - please sign up there!
💭 Thoughts on digital marketing as they intersect at specialty coffee, social media, writing, photography & social issues.
📬 2x a month on Wednesdays
🔗 @thejennchen | https://jennchen.com
In order to unsubscribe, click here.
If you were forwarded this newsletter and you like it, you can subscribe here.
Powered by Revue