3 Common audience audit scenarios & how to fix them

A few work updates:
I'm speaking at Re:co Seattle in a roundtable on "Sustainability, Diversity and Inclusion"

For a good chunk of April, I will not be taking on new client consultations. Expo is dominating the month.

Speaking of Expo, Game Night for Social Introverts is making an appearance again. It'll be on Friday and I hope to see you there.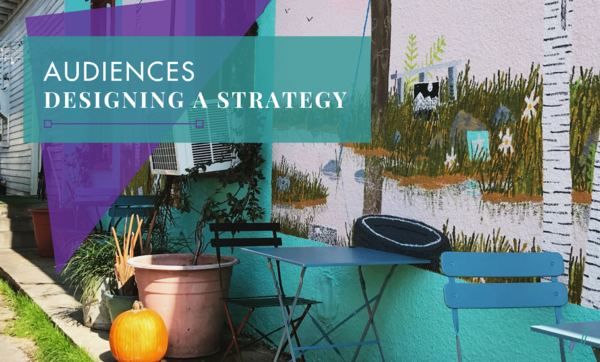 Remember the previous issue when I talked about researching your current digital audience? This is the follow-up post where I identify three common scenarios that might have happened and how you can resolve them. There is no one-size-fits-all solution, but the to-dos are a nice place to start.
Scenario 1: Current Audience Does Not Match Target Audience
To do: Take a little cash, let's say $20, and spend it on one ad. Set the goal to be either increase your followers or to increase your engagement. Set your audience to match your target audience's demographics. Over time, you'll see if your ad is resonating with this target.
Scenario 2: One Network's Current Audience Does Not Match Target Audience
To do: Adjust your target audiences.
Scenario 3: Your Audiences Match, But Nothing is Engaging Them
To do: Take a hard look at your content, your voice, and your posting strategy. If you're inconsistently posting and always talking about yourself, then it's your content that you need to work on.
Read the full post through the link below.
Audiences: Designing a Strategy to Reach Them

Trying a new layout for this section in this issue, let me know if you like it!
Instagram: You can now have active hashtags in your bio and add shoppable tags on your posts. Both Later and Buffer, two free Instagram tools I recommend, added the ability to schedule and automatically post.
Facebook: Customer data, which has always been known to be Facebook's moneymaker, came under fire this weekend for being used by Cambridge Analytica in an unauthorized way. While there was no data breach, personal data that was intended for research ended up being used to target political messages.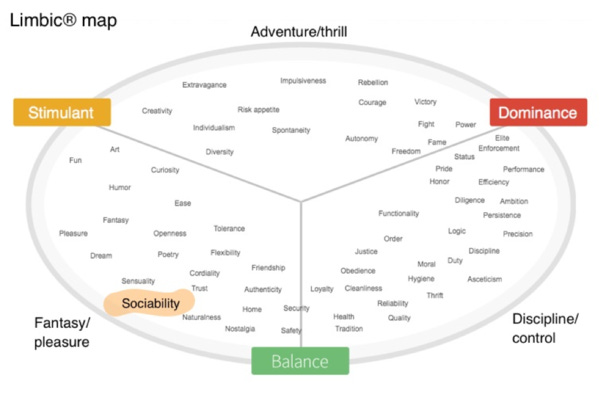 Words That Convert: Test, Learn, Repeat
Improve your conversion rates. Test and tweak your words. Learn from these real-life examples.
contentmarketinginstitute.com  •  Share
Everything You Need to Know About Google My Business
Think about how often you use Google, and how annoying it can be when the information you're looking for isn't there. Find out how to use Google My Business to make sure your customers can find you online.
One man messaged Lifehacker's Two Cents writer Alicia Adamczyk on her work email, her personal email, LinkedIn, and Twitter. Whatever you do, try to be the opposite of that man.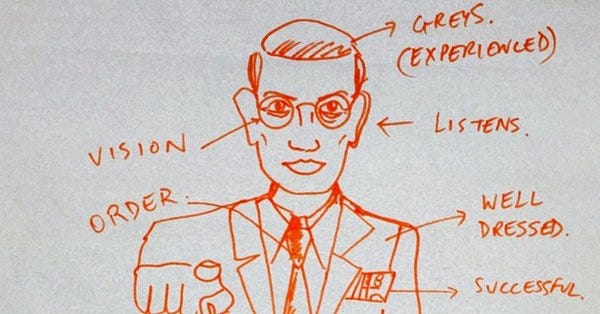 Picture a Leader. Is She a Woman?
What they found, in a study posted by the Academy of Management Journal, seems to confirm what many women have long suspected: getting noticed as a leader in the workplace is more difficult for women than for men.
How Facebook Groups Are Being Exploited To Spread Misinformation, Plan Harassment, And Radicalize People
Mark Zuckerberg wants to get a billion people in "meaningful" Facebook groups. But to get there he'll have to battle the spammers, hackers, and trolls who exploit and hijack groups to make money or sow chaos.
During the interview process, folks at all levels in tech can ask some pointed questions about inclusion. Few of us will be able to "demand" that inclusion is taking place but, like with speaking gigs above, one of the points is to push a new normal in our conversations with potential employers.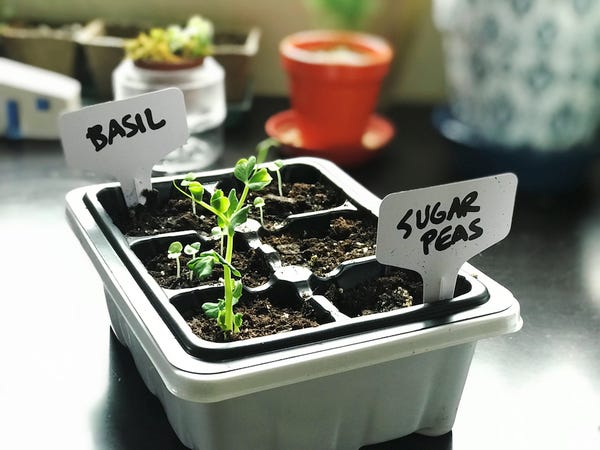 I'm attempting to grow more things from seeds. That centered one is a sugar snap pea that may potentially grow to 4 feet. Who knows!
What'd you think?
Feedback, questions, or fist bumps 👊 – send them my way by hitting the reply button. Or find me on the social networks @thejennchen. 

If you'd like to work together on writing, photography, or marketing consulting, click through above. A note that I have limited times available for new clients in April due to Expo.
By Jenn Chen
This newsletter has now moved to thejennchen.substack.com - please sign up there!
💭 Thoughts on digital marketing as they intersect at specialty coffee, social media, writing, photography & social issues.
📬 2x a month on Wednesdays
🔗 @thejennchen | https://jennchen.com
In order to unsubscribe, click here.
If you were forwarded this newsletter and you like it, you can subscribe here.
Powered by Revue