Discover more from tanjennts
Exploring the tangents that coffee creates: essays and stories in culture, freelancing, food, and more.
2020 Word: "Centered"
A preview of 2020
Happy 2020, friends. I'm typing this as movers are taking my stuff out, so you can imagine my stress level. But! Lucky me, I wrote my 2020 goals out earlier this week because I wanted to reflect a little more on what I want to do this year. I realize it's not exactly a marketing piece per se, but rest assured, there are marketing links later on in the issue & the next issue will have a more marketing-centered focus. If you're going to Nashville for qualifiers this Friday, come say hi!
– Jenn
P.S. Because of the move and several dominating events in January, I'm still not taking any new client consultations.
2020 Goals: "Centered"
Every year, I pick a word or phrase to focus on. It's better than setting resolutions in my opinion. This year, I'm choosing "centered." For me, this means that I want to make sure that I'm opting in to do work and hobbies that are central to who I am. I want to reinvest in myself and my worth. This goes for both physical and mental health.
Centered also means a certain type of life balance that I've been seeking out and working towards. I'm not sure what that means yet but I know that I will be saying no to things that feel like they would take out more than I'm willing to give.
In other, smaller goals, I have:
Restart my weekly professional development

Build up my mental health so I'm better at the end of the year than at the beginning

Restart working on my tiny DIY cafe

Continue on my weekly photo challenge (I have a new photo challenge group!)

Continue my twice-a-month newsletter

Set up some new planned sources of income

Continue improving my work systems
2019 seemed like a maintenance, neutral progress kind of year. And while I am not planning giant leaps of improvement in 2020, I am hoping to see some growth in my life. 
Quick text updates & links on what's new on the networks
Facebook made some changes to their lookalike audiences and how they're set up.
Twitter is removing audience insights from their analytics dashboard at the end of this month.
Not too much happened in the last two weeks. New features aren't usually launched during the holidays.
Helpful links on how to improve your digital marketing
Creating Stories That Stick: How Marketers Can Win With Story
Learn why stories can work for marketers and discover the four key components every story needs to be effective.
www.socialmediaexaminer.com  •  Share
How To Get Verified On Facebook And Instagram
In this article, we will go through the official ways in which you can get verified on Facebook and Instagram. 
How Social Media Influencers Can Impact Your Customers' Purchase Decisions
But how do influencers actually 'influence', and subsequently guide people's purchase behavior? 
www.socialmediatoday.com  •  Share
Anything I've enjoyed reading recently
The Not-So-New Wave of Barista-Led Activism
Understanding why 2019 was dominated by barista activism—and what's next.
What Time Feels Like When You're Improvising
The neurology of flow states.
Memphis's hip hop expression of fourth wave coffee

An update from my container garden!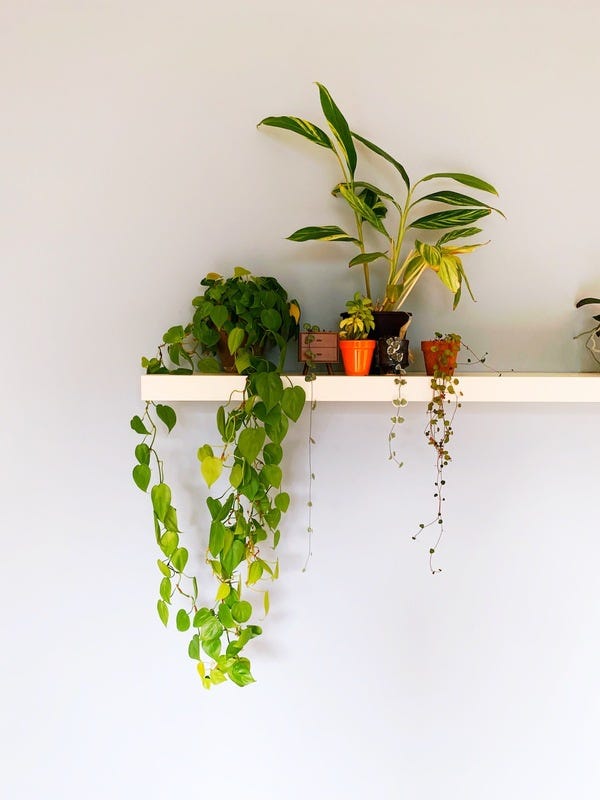 Plant shelfie in my new place. They're just hanging out until I get more stuff put up.
What'd you think?
Feedback, questions, or fist bumps 👊 – send them my way by hitting the reply button. Also happy with the 👍 at the end. Or find me on the social networks @thejennchen. 
By Jenn Chen
This newsletter has now moved to thejennchen.substack.com - please sign up there!
💭 Thoughts on digital marketing as they intersect at specialty coffee, social media, writing, photography & social issues.
📬 2x a month on Wednesdays
🔗 @thejennchen | https://jennchen.com
In order to unsubscribe, click here.
If you were forwarded this newsletter and you like it, you can subscribe here.
Powered by Revue