"Social Media Isn't Marketing's Job" (Spoiler: Yes, it is)

Hi to my new subscribers! If you've been reading this newsletter for a while, you'll notice some design changes. I unexpectedly had to upgrade to the Pro version (which allows some customization) after Barista Hustle featured this newsletter in their latest issue. I woke up that day to 80 new subscriber notifications. 😮
In life, I'm back to 100% health and working on some exciting projects. I hope to be able to reveal a couple of them in the near future. I'm also headed to Taiwan at the end of this month for work & family. Look out for some travel photos on my Instagram account!
✍️ THOUGHTS 📸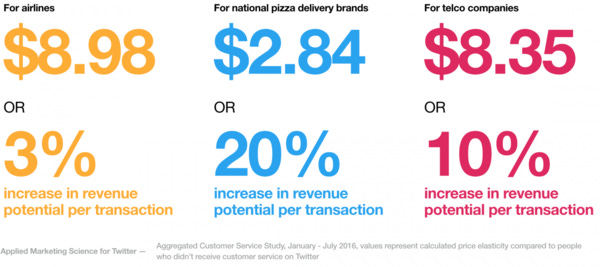 "Social Media Isn't Marketing's Job" (Spoiler: Yes, it is)
[BLOG POST] Last year, Twitter conducted a study where they found that customers are willing to spend up to 20% more when a business has responded to a customer service tweet.
Social media is absolutely Marketing's job. A few words on the subject through the link below.
How to Brilliantly Craft Your Next Social Media Campaign
[BYLINE] Planning your next social media campaign involves tracking and benchmarking data to improve. Learn how to brilliantly start your campaign here.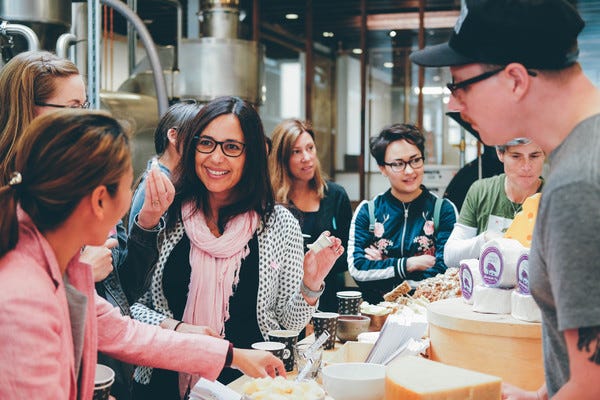 I took photos for the Bay Area Coffee Community's recent Taste Fair event. You can see the full set by clicking on the photo above.
💁 SOCIAL MEDIA 👨‍💻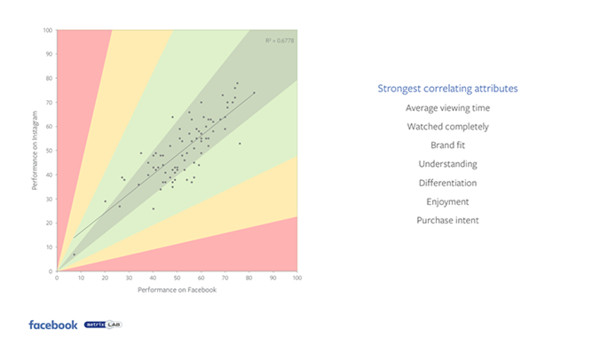 Facebook Releases New Report on Video Performance Across Facebook and Instagram
"MetrixLab tested [80 ads] on both Facebook and Instagram, and found a crucial correlation in performance between the platforms. This means that ads that perform well in one feed will generally perform well in either feed."
www.socialmediatoday.com  •  Share
Is the Instagram Shadowban Killing Your Engagement? Here's How to Fix It
An interesting look at why your engagement may be getting killed on Instagram. Especially relevant if you've been relying on bots to boost your account.
For the cafe and roastery owners, hosting an Instameet can be an excellent way of connecting to your local community & furthering your social presence.
💻 DIGITAL STRATEGY 📤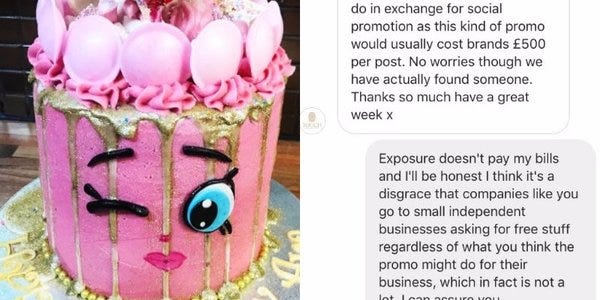 This baker had the best response when people asked her for free cakes
For those who are repeatedly asked for free product / services, her response is quite cathartic.
www.businessinsider.com  •  Share
New Study Shows How Brands are Using Instagram Stories to Boost their Messaging
The food & drink industry favors guest takeovers, events, inside looks, and merchandise in stories.
www.socialmediatoday.com  •  Share
The Psychology Behind Word-of-Mouth Marketing
The attraction of word-of-mouth programs is not only financial, they tap into a much deeper human need for social recognition and belonging.
www.socialmediatoday.com  •  Share
5 Ways to Use Facebook Ads to Take Down Your Competitors
At least one of Facebook's 5 million advertisers is your direct competitor. Dig into five effective ways you can use Facebook ads for competitive advertising to take them down.
New in Boomerang: Fight Email Overload with Inbox Pause
If you use Gmail, this new [free] feature can help you with email overload.
✨ OTHER INTERESTING LINKS ✨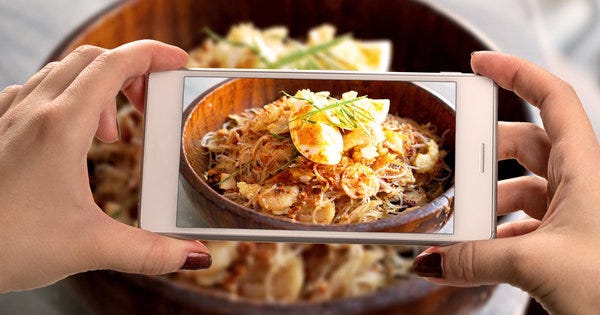 Ethnic Food Is Not a Trend: Why 'Trendifying' Cuisines Is a Problem
Customers, especially the "average white foodie consumers," will often be their patrons and show outward support. "You will find people who will pay more in order to avoid having to go to communities of color and actually putting money back into those economies."
"An ephemeral birthmark is a rare gift, connecting me to generations spanning the centuries."
The Fragility of the Western Traveler
"Leisure travel is all about escape and indulgence, which, to the western tourist, can seem rather harmless. But consider the dichotomy between what is being escaped and what is being escaped to."
🌱 PLANT UPDATE 🍃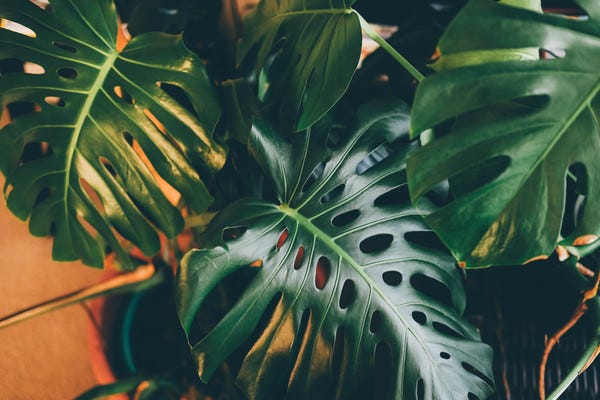 It is with great sadness that I said goodbye to one of my split-leaf philodendrons last week (the one on the left). It was taking over my living room, so I gave it away to someone who had the space for it. 😢
What'd you think?
Feedback, questions, or fist bumps 👊 – send them my way by hitting the reply button. Or find me on the social networks @thejennchen.

If you'd like to work together on writing, photography, or marketing consulting, click through above.
By Jenn Chen
This newsletter has now moved to thejennchen.substack.com - please sign up there!
💭 Thoughts on digital marketing as they intersect at specialty coffee, social media, writing, photography & social issues.
📬 2x a month on Wednesdays
🔗 @thejennchen | https://jennchen.com
In order to unsubscribe, click here.
If you were forwarded this newsletter and you like it, you can subscribe here.
Powered by Revue