Free template: How to set up your own editorial calendar

Creating a free blog calendar template has been at the top of my list for a while now. I'm happy to say that this template is tried and tested (I've used the same one for my own work this entire year). People have asked me before how to best organize their blogging process – so here you go! 
✍️ My Writing & Photography 📸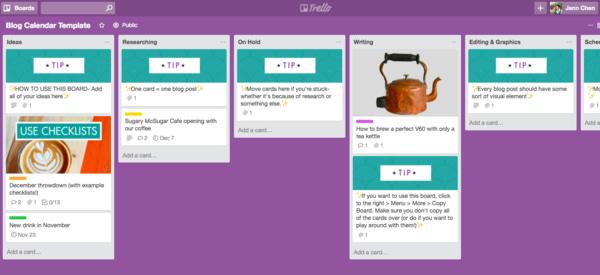 How to set up your own editorial calendar
Blogging doesn't have to be daunting. Use my template for organizing your ideas and posts! The template is FREE and can be used immediately for your coffee business. Click through to learn more on how to use it.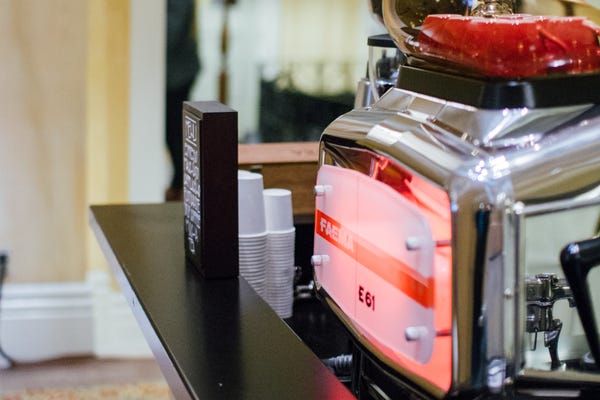 Coffee & Tech In San Francisco: A Barista's POV
Talking to the baristas who serve the tech community. My second piece for Sprudge.

Twitter
Speed up customer service with quick replies & welcome messages in Direct Messages
New features in Direct Messages help people get resolutions to customer service requests faster and easier, whether from human support teams or through automated experiences.
Facebook
How to Reach More Local Customers With Facebook
Some great, actionable items here!
www.socialmediaexaminer.com  •  Share
Instagram
How to Make Sales with a Shoppable Instagram Feed
Learn how you can easily build a clickable, shoppable Instagram feed that links to the products and content that your audience is trying to find!
✨ Other Links ✨
You Really Can't Afford to Commit These Seven Social Media Sins Anymore
The seven biggest "sins" of social media marketing.
Converting an enquiry to a sale seems like a win in the moment, however, it's also an important opportunity to deepen our connection with customers.
A Short Resource Guide to Food, Race, and Cultural Appropriation
A list of excellent reads & listens if you are interested in the intersection of social and food.
A Conversation On Gender Inequality and Sexism In The Coffee Industry
A long, frank conversation on how four people view gender inequality in the specialty coffee industry.
What'd you think?
Feedback, questions, or fist bumps 👊 – send them my way by hitting the reply button. Or find me on the social networks @thejennchen.

By Jenn Chen
This newsletter has now moved to thejennchen.substack.com - please sign up there!
💭 Thoughts on digital marketing as they intersect at specialty coffee, social media, writing, photography & social issues.
📬 2x a month on Wednesdays
🔗 @thejennchen | https://jennchen.com
In order to unsubscribe, click here.
If you were forwarded this newsletter and you like it, you can subscribe here.
Powered by Revue