Coffeewoman + other interesting links

I am finishing up my Expo recovery finally, but not in time to write a recap for this issue. Lots of interesting links to read & ruminate on, though! 
✍️ Thoughts 📸
At The Coffeewoman Panel: "Building Influence and Changing Power Structures"
Being on this panel was an honor & I can't wait for the full audio to be released. If you read nothing else in this issue, read this.
From The Sole: Barista Health Starts In The Feet
[BYLINE] The first in a multi-part series on health issues that affect coffee professionals.
💁 Social Media👨‍💻
7 Creative Ways to Use Social Media for PR
[BYLINE] Go beyond cold email outreach to news publications, and start using influencers marketing, blogging and social media for PR. Here's how.
How Much Time People Spend on Social Media Platforms
People apparently spend more time on social media than they do on eating and drinking. 
www.marketingprofs.com  •  Share
💻 Digital Strategy 📤
Canned Responses: 10+ Helpful Email Templates That Save Time
Especially useful if you feel like you're always catching up on your inbox.
✨ Other Interesting Links ✨
How Gender Bias Corrupts Performance Reviews, and What to Do About It
Fairer data is better data, for employees and for companies.
Q&A: Boss Barista Coffee Podcast - Imbibe Magazine
Ashley Rodriguez and Jasper Wilde started Boss Barista, a new podcast aimed at creating a dialogue about social issues in the coffee community.
The Creative Coffee Entrepreneur | Interview with Emily McIntyre
When one of my favorite writers interviews another of my favorite writers: "I guess the main thing is the keep following your joy, and grab your courage in both hands to say NO to the things that don't bring you life."
www.thelittleblackcoffeecup.com  •  Share
Hiring Diversely Pt. 3: Events and Travel – Queer Cup
From RJ- part of the Queer Cup series on hiring diversely and retaining your employees.
🌱Plant Update 🍃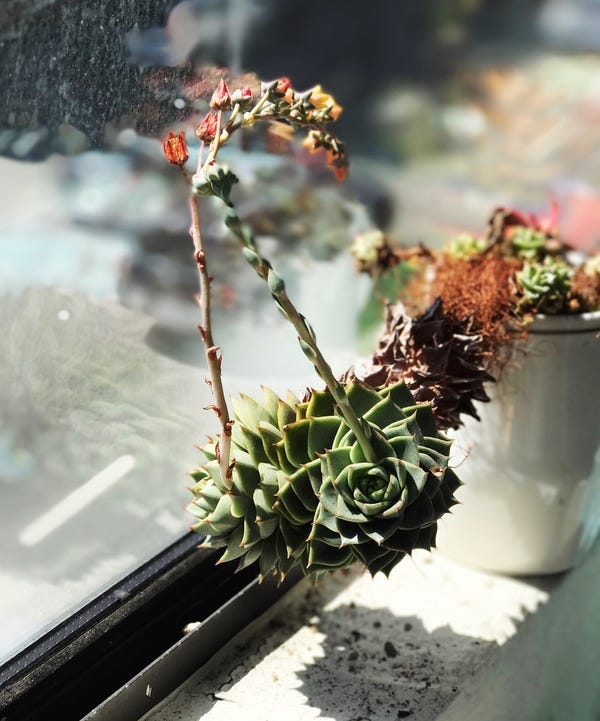 I have ugly plants, too. This one I grew from one bud, stuck in dirt. As you can see by its deadening leafed neck, it has somehow reached, but not topped over. I've tucked it away behind my monitor so I don't have to look at it as much.
What'd you think?
Feedback, questions, or fist bumps 👊 – send them my way by hitting the reply button. Or find me on the social networks @thejennchen.

By Jenn Chen
This newsletter has now moved to thejennchen.substack.com - please sign up there!
💭 Thoughts on digital marketing as they intersect at specialty coffee, social media, writing, photography & social issues.
📬 2x a month on Wednesdays
🔗 @thejennchen | https://jennchen.com
In order to unsubscribe, click here.
If you were forwarded this newsletter and you like it, you can subscribe here.
Powered by Revue