Coffee Marketing - Key to getting started on social media

✍️ My Writing & Photography 📸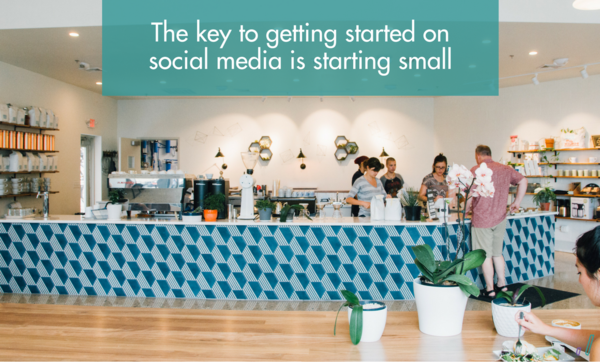 Key to getting started on social media is using small goals
One of the first questions I receive about social media marketing, especially in relation to coffee companies, is: "How do I get started?"
Live from New York, It's Tamper Tantrum
Brian from DCILY recaps Tamper Tantrum NYC.
www.dearcoffeeiloveyou.com  •  Share

Twitter
Introducing the new Website Conversions objective
Website Conversions campaigns use data from Twitter website tags and Twitter's interest and intent signals to optimize your campaign to deliver more conversions while meeting your cost-per-conversion goal.
Facebook
Combining Email and Facebook for a Dynamite Ecommerce Marketing Campaign
Combining multiple different avenues for a coherent marketing campaign yields some pretty impressive results.
Instagram
Are Instagram Stories Killing Your Engagement on Traditional Posts?
So as you've probably noticed, Stories are here and yes, they look a lot like Snapchat stories. All of us over here at Iconosquare really love the concept of
✨ Other Links ✨
New Study Looks at What Makes People Unfollow Brands on Social
Sprout Social has conducted a new study into what consumers like an dislike about brands on social.
www.socialmediatoday.com  •  Share
3 Ways Influential Customers Can be More Valuable than Paid Celebrities
While having celebrities post about your brand has major benefits, smaller influencers can be more cost effective.
www.socialmediatoday.com  •  Share
How to Write Marketing Emails That Get Results
To some, email marketing can seem antiquated and even prehistoric when compared to more cutting-edge tactics such as SEO, social media, …
What'd you think?
Feedback, questions, or fist bumps 👊 – send them my way by hitting the reply button. Or find me on the social networks @thejennchen.

By Jenn Chen
This newsletter has now moved to thejennchen.substack.com - please sign up there!
💭 Thoughts on digital marketing as they intersect at specialty coffee, social media, writing, photography & social issues.
📬 2x a month on Wednesdays
🔗 @thejennchen | https://jennchen.com
In order to unsubscribe, click here.
If you were forwarded this newsletter and you like it, you can subscribe here.
Powered by Revue