Building trust with customers

As we close in on the last month of the year, this is a gentle reminder to be kind to your social media managers (or yourself, if you're an SMM). Messages are expected to increase by 32% due to the holidays. And as those of us in retail know well, customers aren't always the nicest.
Like in previous years, I will be taking a break in the last two weeks of December. During this time, I'll still be handling my current clients but not taking on any new ones. It's my time to recharge & plan for 2019.
– Jenn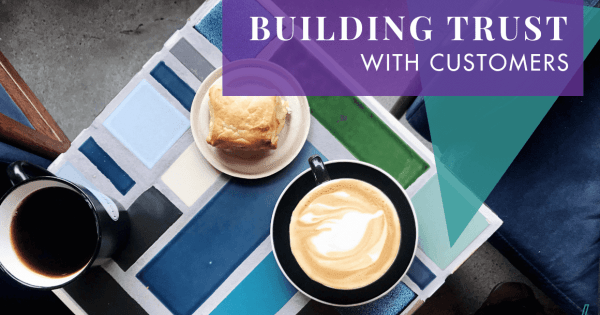 [FROM MY BLOG] In any industry, building trust takes time and effort. You can't just say you're a great brand. Customers demand and deserve more.
The Essential Sprudge 2018 Holiday Gift Guide
I wrote about four gifts that I'm currently into. Not your standard gift ideas.

Instagram is cracking down again on bot likes & followers.
Not a lot of feature updates for the networks but do expect social messages to increase by 32% for the remainder of this year. Google My Business (the listing that shows up in Google Maps) added an ability to write in when a business was opening.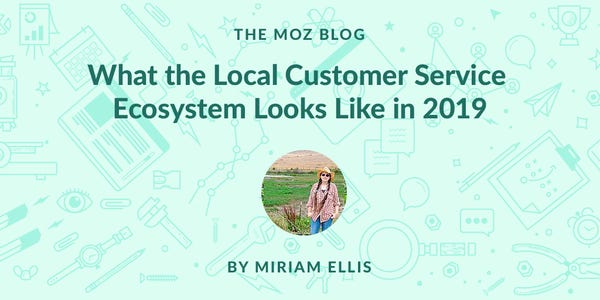 What the Local Customer Service Ecosystem Looks Like in 2019
Excellent customer service is baked into every aspect of your local search strategy. For success in 2019, learn how to market a local business with the customer in mind at every point, from GMB to link building to in-store training.
Cook Up Email Marketing Automation With These 6 Recipes
Improve open and click-through rates with these six recipes for automated email marketing programs, from beginner to advanced – Content Marketing Institute
contentmarketinginstitute.com  •  Share
Build a Great Brand: Align What You Think, Do, and Say
Market with purpose by elevating every conversation to something greater than a marketing tactic – Content Marketing Institute
contentmarketinginstitute.com  •  Share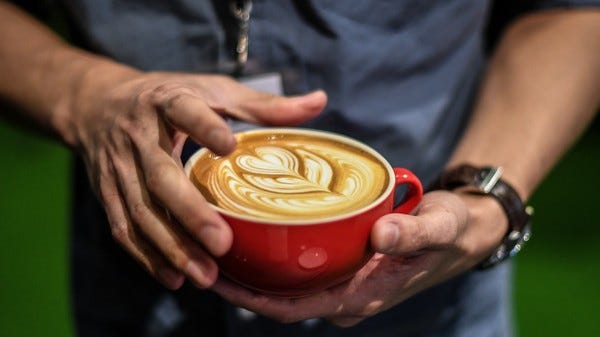 Specialty Coffee Has a Sexism Problem
NOTE: I was interviewed for this piece. The prevalence of men in competitive coffee affects consumer trends. But now some industry professionals are trying to change that.
I'm a Great Cook. Now That I'm Divorced, I'm Never Making Dinner for a Man Again
Writer Lyz Lenz says she stopped cooking after divorce because she wanted to feel as unencumbered as a man walking through the door assuming dinner was on the table.
How Tech Bros Fell in Love With Baking Bread
[I feel like this could be written about home coffee geeks, too.] Understanding the Silicon Valley set's obsession with sourdough and disrupting the 6,000-year-old craft of making bread, one crumbshot at a time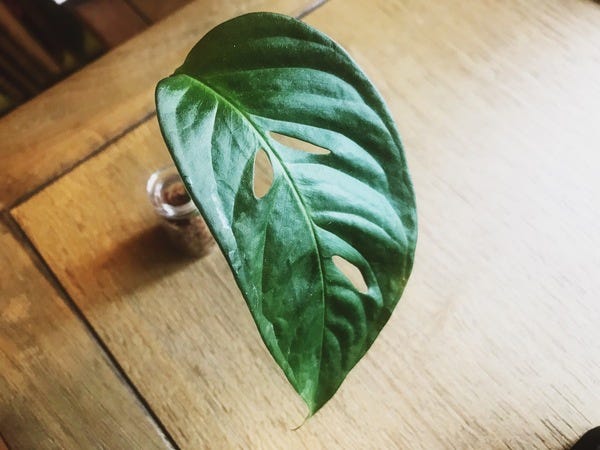 My Monstera adansonii from the plant exchange earlier this month is still looking the same. I've stuffed the stem into some sphagnum moss, hoping it will root better that way.
What'd you think?
Feedback, questions, or fist bumps 👊 – send them my way by hitting the reply button. Also happy with the 👍 at the end. Or find me on the social networks @thejennchen. 

If you'd like to work together on writing, photography, or marketing consulting, click through above.
By Jenn Chen
This newsletter has now moved to thejennchen.substack.com - please sign up there!
💭 Thoughts on digital marketing as they intersect at specialty coffee, social media, writing, photography & social issues.
📬 2x a month on Wednesdays
🔗 @thejennchen | https://jennchen.com
In order to unsubscribe, click here.
If you were forwarded this newsletter and you like it, you can subscribe here.
Powered by Revue